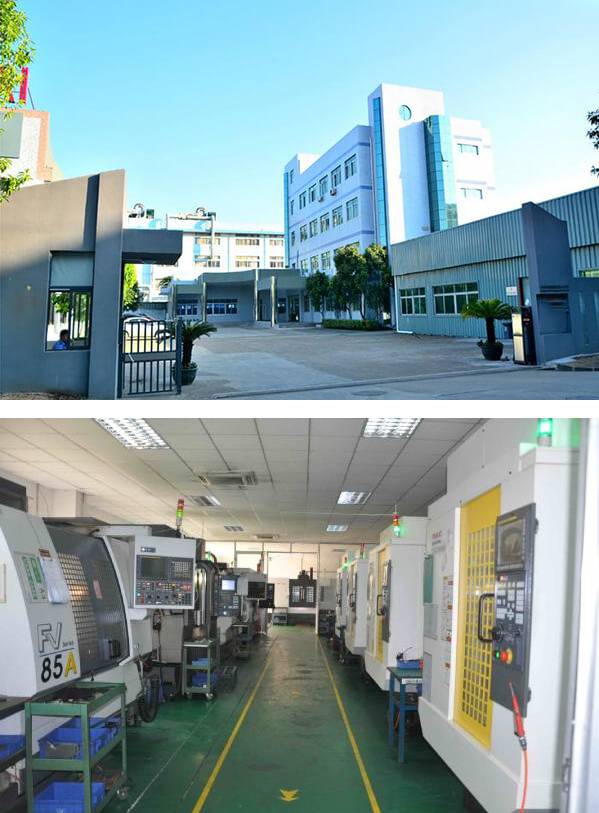 We Are
Rapid Prototyping Manufacturer

with Over 10 Years Experience

Bright is a rapid prototyping manufacturer serving customer in variety of industries, we have more than 10 years' experience as a trusted partner for providing customer with professional custom machining services. our aim is to offer you high quality parts with the fast turnround in a low cost, helping turn your product ideas into really prototyping.
Our Vision
Quality is our culture.
Maximize profit to customer.
Deliver as we promised.
Follow strictly the duties of confidentiality.
Respect all employees, suppliers, customers.
We Are Certified
Bright Prototype is an ISO 9001:2015 certified company. Working in an ISO 9001 certified quality management system, our precise equipment, and strict processes ensure us to provide high-quality prototypes for global clients.
Our customers include design engineers and product design in automobile, medical device, electronic product, lighting and consumer product sectors.
Our Mission
To fulfill customer's expectations in term of responsiveness, price, lead time and quality.
To treat employees with respect and motivation.
To be strive to maximum customer benefit, improve customer satisfaction.
To protect our customer and follow strictly the duties of confidentiality in a Non-disclosure agreement.
To keep studying market and industry trends, assess the competition.
To help stay "green" by reducing extraneous waste.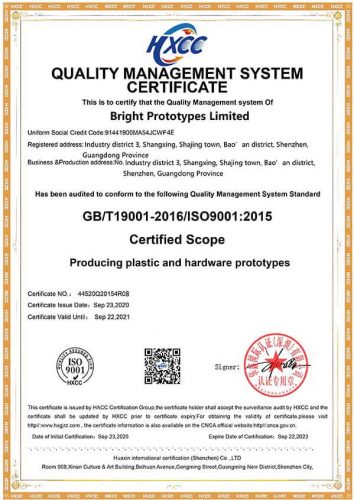 We are proud of Serving Impressive List Of Long Term Clients!
Our worldwide presence ensures timeliness, cost efficiency and compliance adherence required to ensure your timelines are met. Serving with experience and expertise in multiple industries, as one of the world's leading rapid prototyping manufacturer.